Appetite for Destruction! is the seventy-sixth issue of the comics.
Contents
The J Files
Manga Master
Jackie's A-Z
The A to Z of Jackie Chan Adventures - T
Demon Zone
Babylonian Beasts - Tiamat, Scorpion Men, Erra, Graveyard Demons
Weird World
Spy Search
The J-Team
Puzzle Quest
How smart are you?
Down with Drago!
One More Thing
Poster
Free Gifts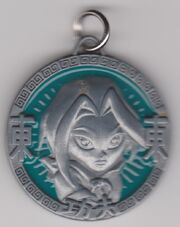 Ad blocker interference detected!
Wikia is a free-to-use site that makes money from advertising. We have a modified experience for viewers using ad blockers

Wikia is not accessible if you've made further modifications. Remove the custom ad blocker rule(s) and the page will load as expected.